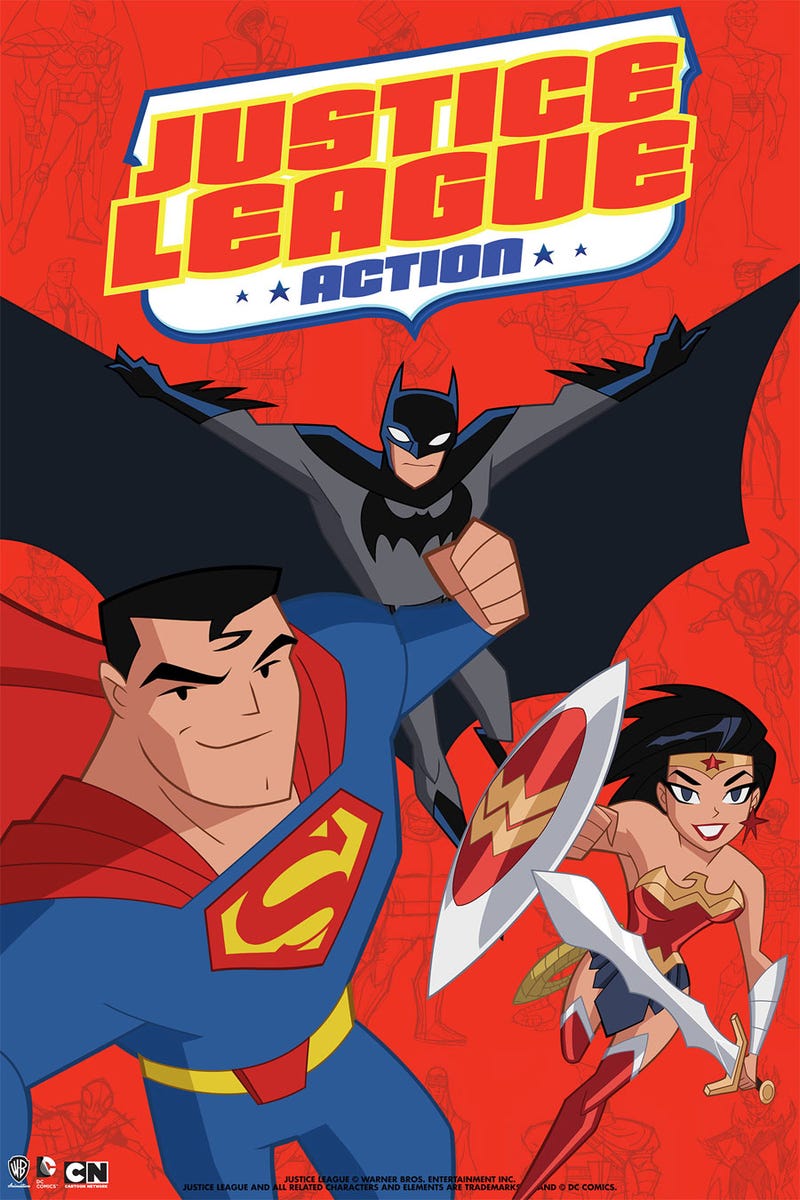 Is this the real life? Or is it just fantasy? Cartoon Network has sent out a press release today announcing Justice League Action, a new cartoon set to run with 11-minute episodes (similar to Teen Titans Go!). And the best part? Kevin Conroy is back as Batman and Mark Hamill as the Joker.
Other cast members include James Woods as Lex Luthor and Diedrich Bader as Booster Gold (Bader himself played Batman in Batman: The Brave and the Bold), although the other members of the JLA haven't been announced yet.
According to the press release, Sam Register (Teen Titans Go!) will serve as executive producer with Butch Lukic (Justice League, Batman Beyond), Alan Burnett (Batman: The Animated Series) and Jim Krieg (Green Lantern: The Animated Series) serving as producers. That is some really good pedigree for an animated show.
Here is the official description:
Batman, Superman and Wonder Woman lead the DC Comics Super Heroes against their most infamous foes in adventures packed with relentless thrills, fun and action. No need to wait for the good stuff to start, each eleven-minute episode jumps in with lightning-paced action and heroics. Whether defending the Earth, facing invaders from space, or battling the bizarre forces of magic, the always-rotating team of Justice League heroes, are up to any challenge.
Are you guys excited? I'm excited, even though there's no announcement about when exactly this show will premiere.
[Source: Comic Book Resources and IGN.]