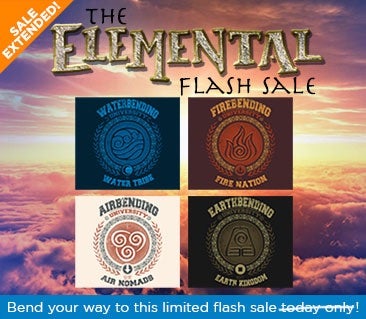 Hey! Avatar: The Last Airbender fans! Need a cool Avatar shirt? Of course you do!
Teefury has a special collection of Avatar school shirts to choose from. Everyone knows the Fire Nation is superior and it's the one I'm getting, but if you MUST choose another element you can. The Air Nation one is kinda pretty I guess. If you're into, ugh, air bending or whatever.
Today is the last day for the flash sale (it was extended an extra day) and each shirt is $15 plus shipping. I apologize in advance to your wallets.