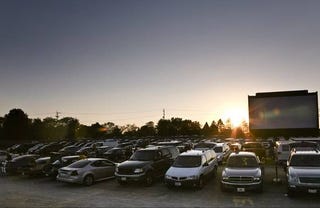 In which voters decide five drive-ins across the country that will be receiving a new digital projector (and other amenities)?
Well, my local drive-in won one of the digital projectors. So woo! It wasn't even on the site for voting until awhile after it started. Very surprised it managed to win
Anyways, the whole reason this was needed is because Hollywood will no longer be making prints after this year. Which I've covered before. So support your local drive-in when ya can or it might not be there.