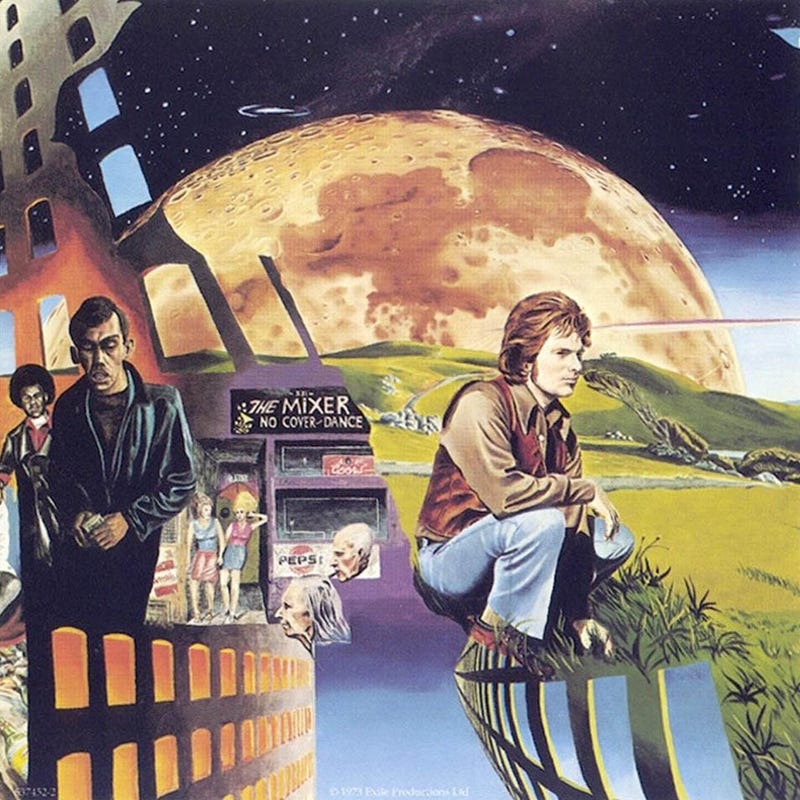 ...of a movie in which Superman was adopted not by a childless elderly couple in the Midwest in the '50s, but a sprawling Greek Orthodox family in Philadelphia in the '70s, and that his human name was not Clark Kent, but George Papanidou.
What about you guys? Did you have any strange or otherwise useful trips to Morpheus' realm?
Back cover of Van Morrison's Hard Nose the Highway, 1973. Artist uncredited.