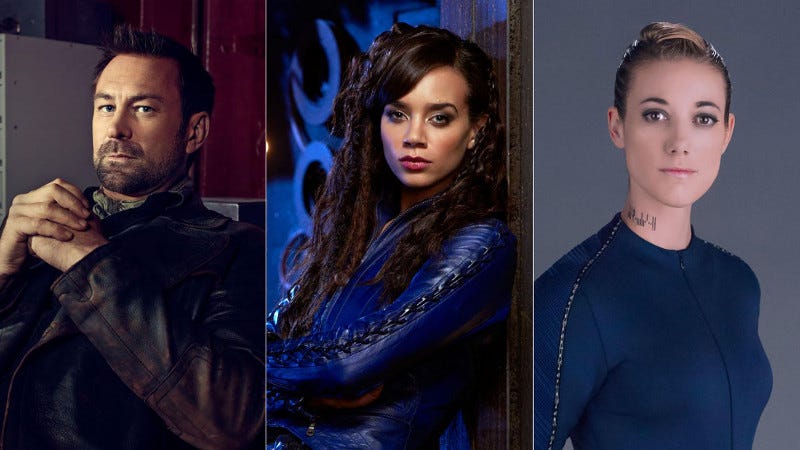 I was engaged in socialization activities last night so I didn't watch Syfy's new Friday lineup until this afternoon. Did anyone else watch all three shows and what are your thoughts?
Defiance looks to be shaking things up this season. (Maybe that guy who wrote the recap last week will do another one for this week's episode.)
I liked Killjoys. The premise of the show suggests a Bounty of the Week plus detours to explore the numerous threads exposed in the first episode.
I'm still not sure where Dark Matter is going. Like Killjoys the show uses the corporate controlled space template (hell, the two shows could be in different parts of the same universe). Is the mystery of what happened to the six (plus the android) the central plot? Are they going to be doing mercenary stuff to cover expenses?