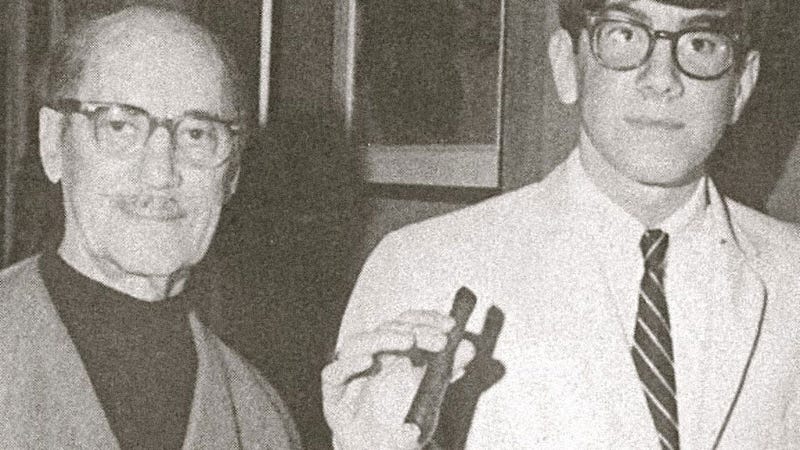 Over on BoingBoing there's an incredible story by Andy 'grandson-of-Groucho' Marx about the day he answered a call from the NBC storage warehouse asking if they should send over 'a few boxes' of 16mm film of You Bet Your Life, the show Groucho hosted in the 50s, or if they should just destroy them, and what happened when five UPS trucks turned up filled with reel upon reel of film.
5,000 reels of film, I thought to myself, as I watched the small army of UPS drivers putting boxes in any empty space they could find, including a now-vacated bedroom that once belonged to Groucho's last wife from whom he was now divorced. I couldn't help thinking this was beginning to resemble a scene from a Marx Brothers film, as boxes of film were stacked to the ceiling, literally taking up entire rooms.
It's funny and the relationship he had with 'Grandpa Groucho' is touching.
It makes you think about all the classic television, like Doctor Who, that we'll never see again because nobody could imagine watching something as ephemeral as TV again could be desirable or even possibile.
boingboing.net/the-day-my-grandfather-groucho-and-i-saved-you-bet-your-life.html