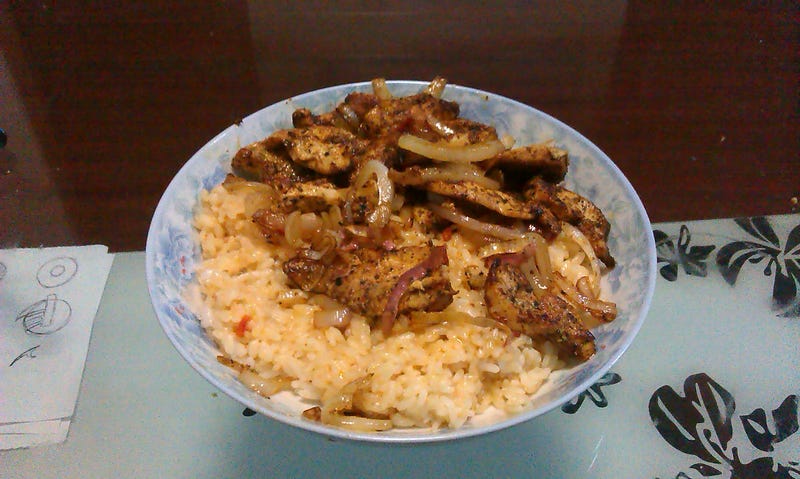 Tomorrow is payday, and I seriously over-spent this month. I have no money for groceries tonight. So, for dinner, I had to make-do with what was in the fridge:
2 chicken breasts
Half an onion
Condiments
White rice (not in the fridge, but you get the idea).
So... I made what you see above.
4-pepper chicken served on a bed of Thai sweet-chili rice.
Thinly-sliced chicken breast coated in Mexican chili powder, fresh-ground black pepper, cumin, paprika, and basil. Sauteed in olive oil with fresh garlic and Thai hot chilis. White rice mixed with sweet-chili sauce and sesame salad dressing.
This is what I learned from my mother, and the owners of the restaurants I've worked at. Mom taught me how to cook, and how to use what you have on-hand. Dad did the same thing with tools and hardware.
Oh... it was delicious, by the way.