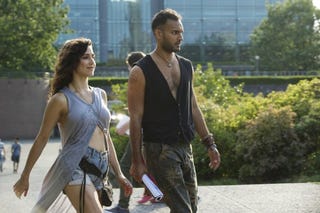 We're coming close to the end, kingdoms will be invaded, fairies will be fought, shades will be reinserted, all sorts of crazy shit is happening! Welcome to The Magicians season 2 episode twelve "Ramifications" spoilerific reaction thread where you can share your thoughts on the show as it plays out or after it's done.

If you have any personal reviews/recaps of this show that you want to share with everyone one else throw a link down in the comments and I'll throw it up here.
Title Drop of the Night:

Well shit that could be referring to anything. I guess Margo's invasion of the fairy realm?

Actual Usage: To be added...

Beware the Magicians below they're very spoilery!!