Last night, 5 months after our actual wedding, we had our wedding reception here in Texas for friends and family. We tried to keep it a low key affair as far as weddings go. Under $2000 dollars, more a party then anything.
The theme was purple cause I like purple. And to a lesser extent, bikes. And I had a candy table cause I love candy!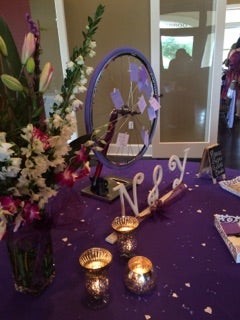 Don't know how many people showed up, some had to leave early while others got there late. But seemed like we had enough! I spent most of the night walking around talking to people. Barely sat or ate anything. Only piece of cake I got was initial piece.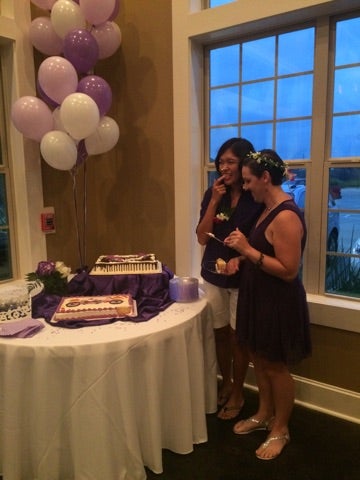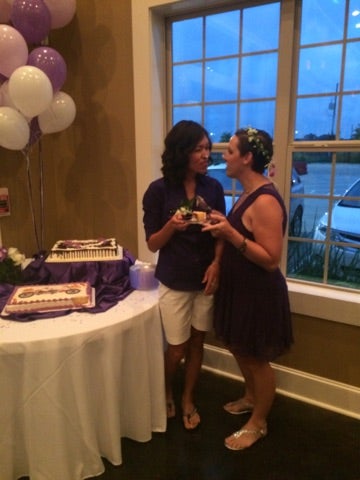 Mostly the dancing was our friends around our age. I can say I have led a conga line now! Which was ridiculous but fun. Cutie's mom made me a flower crown so I called it my Tumblr wedding.
I had fun and everyone claimed they had fun so was mostly a success. Only negative was kind of a big onr, Cuties mom got angry about her gender presentation and so Cutie's mom and dad didn't come.
Picture at top from Cutie's cousin who drew it for our guest book wheel. It is amazing! Also I posted this via my phone while out at Cutie's race so if anything looks wonky it is cause of that.