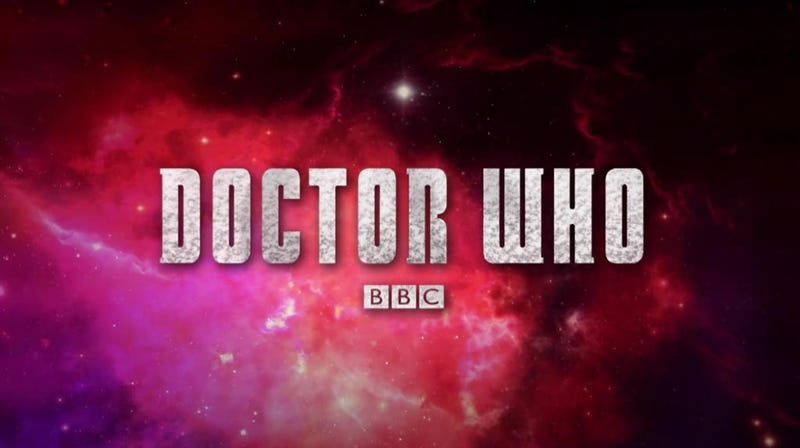 As we look to the fall of the Eleventh, as he meets old friends, old foes and even old incarnations, the BBC have announced that after months of speculation, the Twelfth Doctor will be unveiled to the world this Sunday in a special live TV event.
Hosted by Zoe Ball, a special programme (previously disguised amongst the TV schedule as an edition of Celebrity Mastermind!) called Doctor Who Live: The Next Doctor will reveal the new Doctor to the world. The BBC actually seeded a live audience for the unveiling by posing the event tickets as for a pilot for a new BBC One light entertainment series looking at long running TV shows, starting with Doctor Who. Expect celebrity guests, past Doctors, an interview with Matt Smith, and banter abound before we finally see just who will be the Time Lord's twelfth face.
Steven Moffat had this to say:
The decision is made and the time has come to reveal who's taking over the TARDIS. For the last of the Time Lords, the clock is striking twelve.
Which was added to by Charlotte Moore, Controller for BBC One:
BBC One is the home of big live events and this special live show is the perfect way to reveal the identity of the next Doctor and share it with the nation. The Doctor is a truly iconic role and I'm more than excited about the booking.
Ben Stephenson, BBC head of drama commission, also revealed that the actor has been referred to by a codename - to those in the know at the BBC they were 'Houdini' - as well as implying that the actor has been cast for quite some time:
We can't wait to unveil the next Doctor with everyone live on BBC1 on Sunday night. Amongst all the speculation and betting, there has been lots of fun and intrigue at work as we've been using the codename Houdini as a decoy! It's the biggest secret in showbiz, even those working with the new Doctor on other projects at the moment have no idea they are in the presence of the 12th incarnation.
US Whovians need not fret - the BBC plan to simulcast the reveal on BBC America, which will take place at 7pm BST on BBC One, so around 2pm Eastern, 12pm Pacific.
Are we hyped? I'm hyped! Have a look at my slightly silly list of suggestions for the Next Doctor here. Or will it be the bookies favourite? Who knows Who will be... Who (I'm not sorry for that joke)? Only 3 more days to go...