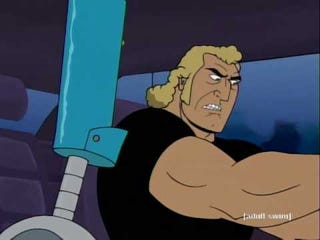 I'm generally very skeptical about most CD reissues, but holy crap, you can really tell the difference with these deluxe remasters of I-III, out today.* There is an almost oceanic flow to the sound, booming and insistent. Clearly Jimmy Page was invoking all the powers of sonic darkness while overseeing this project. I feel compelled to bow to The Object in gratitude and supplication.
(And you should get the two-CD expanded editions, seriously. The instrumental backing track version of "Thank You" is a revelation unto itself.)
YOU HAVE NEVER HEARD THIS BEFORE:
*Yes, the power of these albums was so great that I was able to transcend space and time and pick them up well in advance of business hours tomorrow. I can only hope that the epic majesty of the next three is strong enough that I might traverse the Black Corridor** to 2015 and obtain the deluxe editions of IV, Houses of the Holy, and Physical Graffiti.
**That is in fact a Hawkwind reference. Its hard-rocking, indeed MOORCOCKING energy prevents me from slipping sidereally and landing in a mind-conquering Floyd Hole.