This isn't a repeat of the news I already shared yesterday, most of which turned out to be accurate. Instead think of this as an addendum. Additional info came out that is worth sharing, so if you read yesterday's you're good and if you didn't feel free to check it out.
Nexus 5X and Nexus 6P official, pre-orders are a go!
Up first is the LG made Nexus 5X
What's it got? Android Police has that covered.
The pre-order page is here and the 16 GB model will set you back $379, while the 32 GB model will set you back $429.
Then comes the Huawei made Nexus 6P
Droid Life, meanwhile, has us covered for its specs.
Pre-orders can be done via this page with the 32 GB, 64 GB, and 128 GB models respectively retailing for $499, $549, and $649.
Yes, I am already hard at work scraping together cash to pick up at minimum the 64 GB model. Snapdragon 810 be damned! I want that phone. And I'll take it in any color they have it so long as it's black to paraphrase the late Henry Ford.
Additionally the pricing for the phone (in its various storage capacities) has leaked for additional countries.
EDIT/UPDATE! The secret of the black bar has been revealed!
The Nexus 6P's big glass window serves as a home for the rear camera, dual LED flash, laser autofocus module, NFC coil (yes, really), as well as an outlet for Wi-Fi, Bluetooth, GPS, and some mobile data connectivity. There is an additional plastic window along the bottom of the phone for the main cellular antenna, as well.
Orders for both devices being taken now but the phones themselves will not ship out til later in October.
For those in the United States it is worth pointing out that both devices will work across all the carriers. This includes both 3G and LTE access to their networks. They also are both Project Fi compatible, which makes absolute sense and is in no way surprising.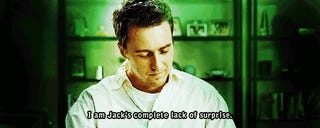 The bands for both are as follows.
Nexus 6P
GSM/EDGE: 850/900/1800/1900MHz
UMTS/WCDMA: B1/2/4/5/8
CDMA: BC0/1/10
LTE (FDD): B1/2/3/4/5/7/12/13/17/20/25/26/29
Nexus 5X
GSM/EDGE: 850/900/1800/1900MHz
UMTS/WCDMA: B1/2/4/5/8
CDMA: BC0/1/10
LTE (FDD): B2/3/4/5/7/12/13/17/25/26/29/30
Additionally, pre-ordering either device gets you 90 days of Google Play Music All Access and $50 in Google Play Credit.
Cases for both phones are also already available.
Adopted Case
Adopted Protective Case

Nexus 5X Cases
Nexus 6P Cases
And of course you can also pick up a few Type C Cables should you need them.
Introducing Nexus Protect
Not much more to add, everything worth knowing is covered by those screenshots and the original page can be viewed here.
Marshmallow to begin rolling out "next week"
In keeping with what we learned yesterday Marshmallow will officially begin to roll out next week to the Nexus 5, 6, 7 (2013), 9, and Player. And that does include the code hitting AOSP as well.
Those of you who don't buy new devices regularly like some of us (who are clearly insane to some degree) will get it soon enough. Google loves staged rollouts and you'll get the update eventually. If not though no worries, as soon as someone pulls the OTA update link I'll share the zip file needed to update your devices.
Chromecast and Chromecast Audio both available for purchase ASAP
So the Chromecast has received a notable update in design, now you won't need an extension to hook it up to the HDMI port of your TV (as was previously the case for some, myself included in that mix).
Additionally it will now work on both 2.4GHz and 5GHz WiFi connections. It's also compatible with 802.11 ac routers.
The new item released today is Chromecast Audio, which basically turns any regular speaker setup into one ready for Cast for Audio. Multiple units can be combined to enable a multi-speaker or multi-room setup. It too will work on both 802.11 ac routers and 2.4 and 5 GHz WiFi connections.
Both items are available for purchase already and will ship in a day or so. They both retail for $35 and you can get the updated Chromecast here and the Chromecast Audio here.
Chromecast app update is live!
Along with the updated devices, the Chromecast app has received some new features via an update that is already live (apk download here).
Like usual Android Police has a pretty good summary of just what the update entails.
I'll be sure to check this out and might have a write-up on it tomorrow, which will be in conjunction with other regular Android related news that isn't Nexus specific (as there has been quite a bit of other noteworthy news worth sharing).
Pixel C official, available in a few months
This one was the "soon" item from yesterday and today it was made official. It's basically an updated Nexus 10, but as it's being produced entirely by Google it falls under their Pixel line of devices.
Much like their Pixel line of Chromebooks this sleek looking, Android running bad boy will cost you a pretty penny. The 32 GB model will cost you $499 and the 64 GB model will cost you $599. The keyboard accessory will set you back an additional $150.
A sign up for updates page for it can be found here and you'll find a few additional shots worth looking at there as well.
That's it hardware wise for everything announced today
There is a ton of info I have to review and go over in regards to some of the specifics for things like the fingerprint sensor and a few other items, which I will do overnight and I may post about tomorrow. It seems like this week might be one of those rare "a post a day" weeks for me. I feel bad doing more than one a week to be honest, but when there's so much info it kinda can't be helped. More so because I know some of you are interested in all this to a degree but don't necessarily want to wade through every. single. website. and. article. Like I have doing pretty much all day. I live for this kind of thing.
So for tomorrow's post it's gonna be either one of two things.
Either all the Marshmallow related software stuff (along with the finer points on some of the hardware that's gone into the new devices) or it'll be your regularly weekly Android related news one. Not sure yet, I'll play things by ear and we'll see what happens manana.
Thoughts on the new hardware? Who's gonna pre-order what? Who do I have to keep tabs on when I pre-order the 6P? I would like to not get shanked after all for it.