I bring you a semi exclusive! (As in I saw this elsewhere and am sharing it with you all.)
So the next Marvel film we're all gearing up to see if Avengers: Age of Ultron and we all know it's going to have a definite technology focus revolving around the villain Ultron. That said, it isn't the only thing worth keeping an eye on in the film.
Per an exclusive deal with Marvel Samsung is official manufacturer of all things electron in the MCU. That also means they get to develop a ton of interesting tech that will be featured in the MCU films, mostly along the line of what myself and others would see and think of as concept items.
A recent press event at CES had Samsung showing off some of Tony Stark's Age of Ultron tech and to quote Bender...
First off, as to what they designed and shared with everyone at CES: A smartwatch, Bluetooth ear pieces and a hologram phone with fingerprint scanner. All of which will be seen and used in the movie.
Look at all that! I mean I'm definitely one of the first people to go "meh" when Samsung releases anything, they tend to favor gimmicks over usefulness in their devices (with the exception of the S-Pen on the Note line of devices, which is actually in a league of its own as far as useful features available for smartphones out there, literally, no one else has come up with anything that even touches it), but goddamn! They've absolutely outdone themselves and all the other OEMs (original equipment manufacturers) out there with these concept devices, especially the phone. Even if it is purely a mock-up concept device. It looks phenomenal. And let me just state why that is, NO BEZEL! swoons while sighing wistfully
Samsung, I just want you to know something and I say this with all sincerity...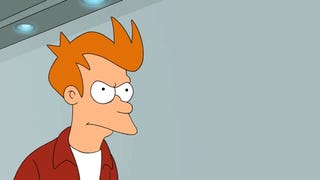 As a guy who can watch any movie or TV show and instantly recognize and name almost every single device seen on screen, I will happily admit that had I seen Age of Ultron and seen these devices in them I would have been stumped as to who made them, much less what specific devices they were. That says how unusual and truly unique they are. Samsung, you've got real winners on your hands with these oh so lovely devices!