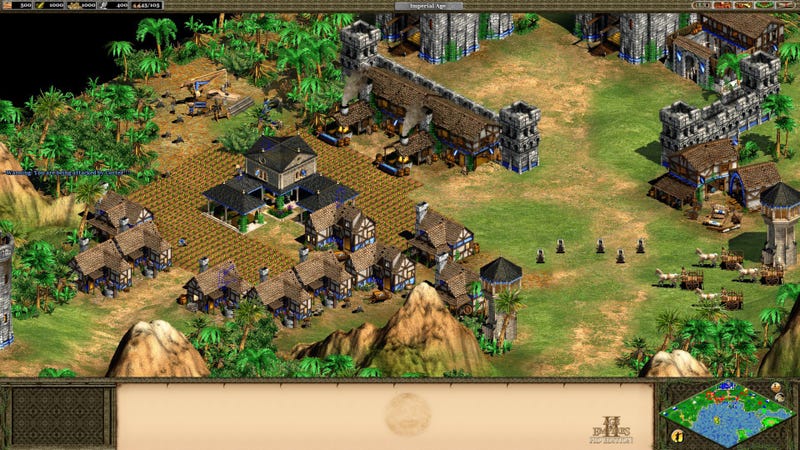 Wololo's and suicidal villager charges at the ready - it's another slow week, but that won't stop Tuesday Game Room!
What have you been playing this week?
Still in my post-Bioshock Infinite 'I can't stop thinking about this game' phase (one that is unlikely to fade soon, if the 2200 words I wrote on the game's music on Sunday is anything to go by! Spoilers at that link, by the way), so it's been a relatively light week. I have been playing a bit of The Behemoth's delightfully irreverent platformer, Battleblock Theater, though.
I've loved The Behemoth since Alien Hominid and the stellar Castle Crashers, and whilst I was doubtful of BBT's appeal, especially considering it's taken them yonks to put out, it's a lovely and fun platformer that's not Meat Boy-tight, but not float-y either. It's got a great look to it that looks gorgeous in HD and blown up on a big screen, the humour is well written, and Will Stamper's narration is fantastic, without being overbearing. Worth the 4 year wait? Probably not, but it's still a fun little game.
New Releases!
Yes, I'm reusing this gif. So sue me! But man, if you guys thought last week was dry... well then consider your expectations lowered!
Age of Empires II HD is out this week. That's your big release. Seriously. You know you're in the doldrums when the HD release of a - super awesome - RTS that's 14 years old is your banner release. Be warned though, Pessimippopotamus has found that despite AOEII's brilliance, all might not be well in the Age of Empires...
But hey, it's not all bad - Halo 4's Castle Map Pack came out yesterday, as well as a host of tweaks and additions (multiteam, yay!) that make Halo 4 closer to the game it should've been 6 months ago. I might start playing again now!
Anyone picking up something new this week, or dipping back into your backlog?
And now, the News
Once again it's time for a few select picks from the last week of Gaming news, via Eurogamer:
We'll be back this time next Tuesday for more gaming discussion, but for now, sound off in the comments with the games you've been playing, and what you're looking forward to this week!