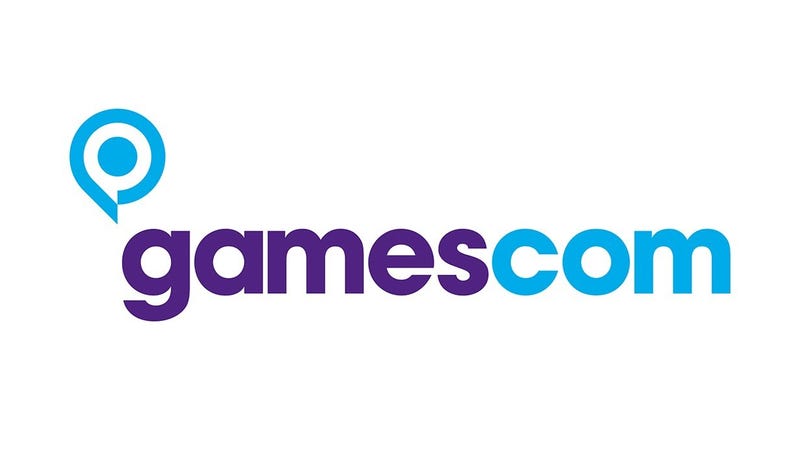 It's that time of year again! Sony, Microsoft and a whole host of developers and publishers have brought their wares to the Kolnmesse once more, for the biggest public games conference on the planet. Let's celebrate and enumerate on all of today's big news in this Deutsche edition of Tuesday Game Room!
What have you been playing this week?
Aside from more Halo 3 multiplayer shenanigans, I've not actually played a lot this past week. Part of it is the summer slump, waiting for Destiny (LESS THAN A MONTH OMG), part of it's just that I don't really feel like deep-diving into something at the moment, because I know there's things on the horizon that I'll be doing that with.
I've never been so close to either re-subbing to WoW or picking up TLOU remastered though. I need something. Anything!
New Releases!
There's quite a few games out this week, despite the presence of Gamescom to distract people - surprisingly, almost all for Playstation platforms. The only non-PS games out are World of Tanks on Xbox 360, and Risen 3: Titan Lords, which makes its way to 360 and PC as well as PS3. Otherwise, all playstation from here on in!
The Vita has a bevy of games out on PSN this week, with Disgaea 4: A Promise Revisited, Phantom Breaker: Battlegrounds, Gravity Crash Ultra and My Singing Monsters all coming to the handheld. The Vita also sees action in some Crossbuy titles - Akiba's Trip: Undead and Undressed comes to Vita and PS3, and Hohokum comes to PS4, PS3 and Vita. Finally, the wacky Surgeon Simulator finally lands on PS4.
And now, the News: Hyper Gamescom Recap Turbo Remix Edition
There's been plenty of news this week, but nothing has topped the opening of Gamescom, with Sony and Microsoft showing off what's to come on Xbox One and PS4. Instead of the usual links, here's a wrap up of the news from the 2 big Cologne conferences that took place today:
MICROSOFT
A deeper dive into E3 2k14 - Although there was admittedly little new from Xbox at Gamescom, it did give Microsoft the chance to delve a little deeper into the games it's already revealed over the last two years. Gameplay looks at Forza Horizon 2 and the phenomenal looking Quantum Break, as well as short snippets for titles like Fable Legends and the Master Chief Collection, all did a lot to show that Microsoft has a great catalogue of titles on the way (A personal highlight has to be the sublime looking platformer Ori and the Blind Forest. Easily the best looking Xbox One game I've seen!). It's a shame there wasn't much, outside of Rollercoaster builder ScreamRide, that was a big surprise...
Rise of the Tomb Raider, only on Xbox - Except for this, that is - and it's a big surprise, but not a pleasant one. The new Tomb Raider sequel is no longer coming to PS3, PS4 or PC as previously announced, but is only releasing on Xbox 360 and Xbox One. There's still a lot of confusion on it being a timed exclusive for Holiday 2015, but later comments from Microsoft and Crystal Dynamics have all seemingly implied that the game is only on Xbox. This is arguably a great get for Microsoft and the Xbox One, as (Despite Square-Enix's grumblings) Tomb Raider 2013 was surprisingly successful, and well met by public and critics alike - but it's a very, very bad move for game players and the industry at large. We should not be supporting business practices like this in favour of home-grown IP creation and 'traditional' exclusives. This doesn't make me want to get an Xbox One to play Tomb Raider, it makes me disappointed that Square-Enix would limit the reach of the Franchise to a single userbase. If I do end up with an Xbox One next year (and it's likely!), Rise of the Tomb Raider won't be on my wishlist, no matter how much I enjoyed Tomb Raider 2013. Shame on you, S-E!
ID@Xbox brings the heat - Sony might have the image of being the home of Independent developers with the Vita and PS4, but Microsoft bought some pretty big guns to showcase its commitment to the cause too. Plenty of big indie titles, from Space Engineers to Goat Simulator to SuperHot, will be making their console début on the Xbox One. Hooray for the indies! Long may they prosper.
Overall, it was a very solid conference for Microsoft. It stuck largely to games, and had a lot of gameplay on display - especially from the bevy of fantastic indie games on show for ID@Xbox - and some neat new SKUs for the console. But at the same time, it seemingly reaffirms that they effectively blew much of their big news at E3, gamewise - a single new title shown off in ScreamRide (which, as nice as it looks, doesn't exactly scream 'big ticket'), and the only other big moment, the Rise of the Tomb Raider reveal, was spoiled by bad business practices in my eyes. Third party exclusives are a necessary part of any console's ecosystem - whether it's out of deals to benefit the developers through IP ownership á la Sunset Overdrive, or direct funding to establish a new IP like Titanfall. Buying out exclusivity on a previously multiplatform franchise for its sequel (made all the more bizarre considering its predecessors original and definitive editions sold much better on Playstation platforms) outright doesn't engender people to the platform, it makes them annoyed, especially when they're hoodwinked like they were with this. MS's vast reserves of money should be spent on funding wholly new exclusives for the XB1, not buying them from third parties like this. A bad mark on an otherwise enjoyable show from Phil Spencer and the team.
SONY
There are 10 Million Playstation 4s in the World, sold through to consumers - That... that is a lot of Playstations you guys. Like, a lot.
Independents rule the Playstation ecosystem once more - In a pointed jab at Microsoft, Sony made it very clear about exclusivity for their Indie games, of which the first third of the conference was given over to. Crazy communist dolls in The Tomorrow Children, Stylish stealth in Volume, and a whole host of other indies will be coming to the Playstation 4 within the next year. Once again - hooray for the Indies!
Have you heard the good news about... Firmware? - Microsoft made the smart move of putting Firmware news out ahead of their presser, whereas Sony spent a good time telling us about System Software 2.0. Sharing clips to Youtube, as well as the Sharing functionality revealed at the PS4's reveal - that lets you pass control of a game over to another player over the internet - will be coming with the software update. Sony's stream decided to EXPLODE at this point, so no further news on when exactly it's coming was shared!
But at last, some First Party News - Until Dawn, the PS3 horror game announced 2 years ago, has been reborn on PS4, whilst Driveclub NOW HAS WEATHER OH GOD PLEASE BE EXCITED (it does look very pretty, I guess, but I think I'm ready for it to just come out now). But there was also a new surprise in the reveal of Media Molecule's Tearaway getting a unique port to the PS4 utilising the Dualshock 4's added features.
Michel Ansel's new game looks absolutely gorgeous - The final surprise however, was the reveal of Wild, the new game from the creator of Rayman and Beyond Good and Evil and his independent studio, an amazing looking game where players survive in an ancient world, not as the human settlers of the environment, but the animals around them. I'm not going to lie, this suddenly become one of my most intriguing new titles to come out of Gamescom. That looks incredible.
Overall, it was a solid showcase for Sony - and an interesting mirror to Microsoft's, where this time around we see a much bigger focus on the smaller-scale, independently developed projects to the expense of big triple A titles that were at home with Microsoft's presser. It got away from itself more than a few times - LIKE AN ENTIRE MGS V TRAILER DEDICATED TO THE CARDBOARD BOX - but Sony managed to weave the message of being 'for the players' through, even when divergence to discuss sales states, firmware and the Playstation Ecosystem. It felt fresh, filled with a lot of exciting new titles - and the tantalising promise that we're going to be seeing a lot of them within the next six months makes it a very interesting time for the PS4 as a platform. A good show, and even though the stream managed to explode a few times, thank god they got a sober cameraman this year.
We'll be back this time next Tuesday for more gaming discussion, but for now, sound off in the comments with the games you've been playing, and what you're looking forward to this week - and don't forget to join us on Steam!