Gah. There's just so much going on in the world of Android this week, like far more than I expected to be happening given how relatively dull things have been lately insofar as Android related news goes.
So I'm just gonna get to it and hopefully not too much drops throughout the day.
Updates, updates, updates!
First off, the Nexus 9 at long last is receiving updates to 5.0.2 and then 5.1 within days of one another. If you have the Nexus 9 do not take the 5.0 update. Enough people are reporting that their devices were soft bricked by it that I'd say pass on it completely.
There's two ways to handle things should the update kill your device. You can manually flash a factory image or you can reach out to HTC and see what they can do for you (i.e. they damn well better fucking replace it).
If you're comfortable flashing an OTA update using ADB then just grab the 5.1.1 OTA update from here and flash it yourself. If you're not familiar with how to do that but want to try doing it you can head here where I've previously written how to flash an OTA update and provided links to everything you need to do so.
Moto X (2nd Gen.) users rejoice! The 5.1 based update is officially rolling out as of today! As of this past Friday it had begun rolling out in Brazil, but as of today it's going out in the U.S. as well and potentially elsewhere. Even if you don't receive the OTA update notification today just know you should be seeing it soon. These things go out in batches like always. I can confirm 5.1 is oh so lovely and fixes the majority of the issues that 5.0 brought. (It's hard for me to believe people still don't have Lollipop on their devices when I've been rocking it within days of Google making the source code official and releasing it to OEMs. The joys of the Motorola Feedback Network.)
UPDATE! Moto E (2nd Gen.) users also rejoice! The 5.1 update is officially rolling out for you all as well!
Oh yeah, the HTC One (M7) GPE is receiving the 5.1 update as of yesterday as well. If by chance you own an M7 but do not own the GPE version of the device just know that you can easily convert your phone to the GPE version's software and then basically get OTA updates going forward from there as if it was the GPE version the entire time.
The Google I/O 2015 app is a go!
You can grab the apk from here.
As for the app itself, it mostly shows you the various items taking place and if like me you won't be attending in person it'll only show you the events that will be live streamed. Let the record reflect though that even if you don't watch an event at a set time because it conflicts with something else you do want to watch all events will be up on YouTube for viewing at your convenience after they air. So you can always catch up later.
I've pretty much got my schedule set for the entire first day, it's the second day that's giving me pause on which events I want to watch. Definitely the ATAP one in the morning for sure. That's a must watch. (As is the opening keynote on the first day, but that's just a given.)
Three quick deal alerts! Headphones and two phones.
Right now you can score the Photive PH-BTE50 Bluetooth Earbuds for $30 over on Amazon.
These look a lot like my Jaybird Bluebuds X, which I picked up at Best Buy, but appear to cost a very significant amount less. (I paid like $200 for those bad boys 2 years ago around Christmas and I can honestly say they were worth every penny and I am definitely not an audiophile or a headphone snob by any means. Minus Beats headphones, those are so fucking overpriced and retarded that I seriously can't understand why people think they're great. They aren't! Buy AudioTechnica, buy something from Grado, buy something from Sennheiser, buy basically anything else by anyone else!)
Best Buy currently has the M8 for AT&T, Sprint, or Verizon on sale for $299. That is the off contract full price for the device. That's a helluva good deal, especially when most sites are saying pick up the M8 over the M9. (Mostly because of the heat related throttling issues found in the Qualcomm Snapdragon 810, which is the chip powering the M9.)
The Nexus 6 has been discounted by one hundred clams over on T-Mobile's website, that's for either version (32 or 64 GB).
Flagship device roll out contines with the LG G4 and reviews are already being released.

The first flagship of the year released was the HTC M9 and it felt like a total bust in every possible way. If anything it was a flop, although that's purely my opinion. Issues with the chip inside and a look that was almost exactly the same as the previous year's model kinda made it a joke among Android aficionados.
The S6 and S6 Edge came next and both of those seemed to have blown the public's minds. I've actually used both devices, although not enough to write a decent review based on serious hands on time with them, but enough to come away very impressed. I think I told more than a few people, online and offline, "I fucking hate Samsung devices. After using both though I must say Samsung has a winner here. This is a device I would genuinely consider using, even with TouchWiz on it." Coming from me that's saying something cause I fucking hate TouchWiz. (A launcher would be the first thing I'd install though, lol.)
And the rollout continues with the LG G4 hitting reviewers hands and reviews going up slowly but surely and while it isn't as "holy shit this is a serious change from what we've seen before" like Samsung's two flagship offerings it is still seen as an improvement on its predecessor. Ars Technica's review is titled LG G4 Review: More than competent, but less than stunning [Update].
Having read both that review and Droid Life's review over the weekend I can't help but want to get my hands on a G4 and play with it for a day or so. I liked the G3 when I got around to playing with it last year. So here's looking forward to checking it out sometime soon.
Let's not forget though that summer is right around the corner and that means we should be seeing the next Moto X released near the end of it and once fall hits we'll be seeing the next Nexus, both of which are devices I'm absolutely a fan of above all other devices out there. (Although I have given up owning Nexus phones in favor of each year's Moto X at this point.)
Nexus related rumor
On that note, Huawei is supposedly going to be the next OEM to make the next Nexus. Or at least one of the OEMs to make the next Nexus, as LG is being tipped as the other. The aim being two Nexus phones, one made by LG and available at a higher price and the other made by Huawei and retailing for a cheaper price than its LG counterpart. This is something that has been rumored before and which didn't happen, so I won't hold my breath for their being two Nexus devices this year.
Again, going based on rumors here, the Huawei made phone will be a 5.7" device and supposedly have the Snapdragon 810 in it. (Although this likely means it'll have the updated 810 that doesn't suffer from those overheating issues. At least we hope it'll be that 810 and not the bad one.)
The Nexus line-up has certainly come a long way, hasn't it?
EDIT: Pic updated to accurately reflect scale.
I mean that's everything so far you see there on the left. Going from left to right you've got the Nexus One (HTC), Nexus S (Samsung), Galaxy Nexus (Samsung), Nexus 4 (LG), Nexus 5 (LG), and Nexus 6 (Motorola).
About time for another OEM to take the reigns and maybe give us a new design refresh that blows minds in a positive way.
Cause I will never forget one of the first things I read when they unveiled the Nexus 6. Someone wrote the following in response to that wallpaper seen on it there on the right that just resonated with people's response to how big the device was and is. "Almost... can't... quite reach the top." That had me crack up hysterically for a few minutes at my desk when I first read it.
Speaking of the S6 and S6 Edge, those brilliant madmen/madwomen over on XDA have done it again!
Root has been achieved across both devices and across even the most "fuck you, it's not your phone" of carriers. [glares at AT&T and Verizon]
The name of the exploit/apk to do this is called PingPong Root and before getting your root on be sure to visit the linked to XDA forum page to make sure your device is compatible. (There has been at least one OTA update to the Sprint version of the devices and compatibility is still maintained, but keep in mind OTA updates can and have been released in the past with the sole purpose of blocking exploits. So be wary taking any OTA updates if you really want to root your devices. Also, keep in mind that once you achieve root thanks to changes made to Lollipop any future OTA updates will likely fail to install if you start making changes to the System partition of Android.)
I can confirm this works for sure on the T-Mobile version of the S6 as I helped a friend root his S6 this weekend (on Mother's Day). Beyond that though you'll have to check compatibility for yourself.
Project Fi invites continue to roll out, so expect yours soon if you signed up
I actually got mine on Monday, sadly since I tend to pay for everything with cash my credit history is all but non-existent. I don't qualify to pay off a Nexus 6 over 2 years. I mean my credit score isn't bad, it's "good" but since there's almost no history to base it on Google shot me down on that front. I'd hate them for it but I can't. I could never hate Google. All glory to the Google.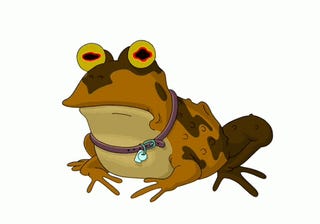 But seriously, if you want to try out Project Fi and you don't qualify for paying off a Nexus 6 over two years then start saving some cash cause you'll need to buy a Nexus 6 straight up to make use of the service.
Also, let it be known that you do have to pay for at least 1 GB of data. That's the minimum option when making choices on that front. That means at minimum you'd be paying $30 monthly for the service.
Also, you do not have to purchase a Nexus 6 if you already have one. You do have the option to just have them send you a SIM card.
On an intriguing note, the YotaPhone 2 might come to the U.S.
This is a phone that I've been fascinated by ever since it's debut a little over a year or two ago (?) not the least reason of which is because it's a regular phone that puts an e-ink display on the back.
That's the phone itself on the right there, which was recently introduced in a new rather fetching white version. That includes adding a new E-ink white theme, which inverts the colors of the old theme (white text on a black background originally).
The second iteration of the YotaPhone debuted this past December and it's rather pricey costing 555 pounds in the UK ($873 U.S. dollars roughly) and 699 Euros in the rest of Europe.
As for why I'm even mentioning this at all, it popped up on my newsfeed. The phone is being updated to Lollipop and there was a new version of the device (the white one) which basically brought it back to the forefront of my mind and thus seemed worth sharing.
As for specs, it's got a 5" AMOLED screen with a 4.7" E-Ink screen on the back. It's powered by the Snapdragon 801 and 2 GB of RAM, has 32 GB of internal storage and an 8MP rear camera. Overall, those are some very decent specs.
The only physical difference for the new version is that the sides are white with brushed metal for the volume and power buttons. The black variant uses plastic for those.
As for the "might come to the U.S." bit that's according to Engadget, who state the company might go the Indiegogo route to get it into the hands of American customers. If that turns out to be the case I might very well pick one up. I do a lot of reading on my phone and an E-Ink display would certainly help on that front when it comes to extending battery life.
And now I go to lunch
So that's all for now, barring any updates of one sort or another! Everyone have an awesome day!
UPDATE 2! The Chrome Team is doing an AMA on reddit right now.
UPDATE 3! Nova Launcher v4.0 has just gone stable.
Android Police posted this a few minutes ago, if you're not interested in reading the full (not so long) write-up then here's the recap.
I've been running the beta for a bit now and it looks much better than it used to. It's got some slight redesigns here and there and a few settings items have moved around. It's honestly a little bit of a pain when you're used to going here to do that but you'll get used to it quickly enough.
UPDATE 4! There's a new interesting (and completely free) reddit app called Slide for Reddit.
If you'd like to try it out join the Google+ community here and then become an Alpha Tester here. (Once you become an Alpha Tester wait about fifteen minutes before going to the download in the Play Store. It takes a bit to give you access.)
As for the app itself, here's some quick screenshots.
Also, CationBot is awesome!
I mean I'm a fan of Sync for Reddit (the Pro version in my particular case) but I've found myself using Slide since more and more since I discovered it Saturday morning.