Oh my goodness. So much interesting stuff dropped between yesterday and this morning and frankly I'm all twitchy with excitement and all that other good stuff. We've got watches, phones, etc. So today's post might be a rather lengthy one, just giving you all fair warning.
EDIT. I originally opened with the Nextbit Robin but some info dropped a short while ago that deserves being placed at the top of this post for most visibility.
Google will announce the new Nexus phones (from Huawei and LG) on September 29th
That's really all the info there is.
But to throw what little bit of other info I have on both out there here's the specs for the two devices.
LG Nexus: 5.2" 1080p display, Snapdragon 808, 3 GB of RAM, 2,700mAh battery, USB Type C, 12.3 MP rear camera and 5 MP front facing camera, available in 16 and 32 GB models.
Huawei Nexus: 5.2" 1080p (? i honestly can't remember) display, Snapdragon 810 (yuck!), 3 GB of RAM, definitely a 64 GB version (not sure about other options, but 16 and 32 GB are likely), USB Type C.
Nextbit Robin, "the smarter smartphone"
For this one I'm going to copy the comment I left in reply to Pessimippopotamus yesterday.
The Nextbit Robin launching via Kickstarter.
Processor: Snapdragon 808
Memory: 3GB RAM / 32 GB onboard / 100 GB online
Screen: 5.2" IPS LCD 1080p
Rear Camera: 13MP with phase detection autofocus, dual tone flash
Front camera: 5MP
Battery: 2680 mAh
Dual front facing stereo speakers
Fingerprint sensor
NFC
Quick charging
Bluetooth 4.0 LE
WiFi A/B/G/N/AC
GSM 850/900/1800/1900
WCDMA 850/900/1800/1900/2100
LTE Bands 1/2/3/4/5/7/8/12/17/20/28
Bloat free. And one more very lovely thing to see.
Robin comes with an unlocked bootloader and open source drivers. You can load CyanogenMod or any other ROM you want, and Robin is still under warranty - even if you brick it. We think what you run should be up to you, so we've made it as easy as possible for you to customize Robin. And since we're not selling it to you through a carrier, you get Robin SIM unlocked too.
EDIT. Also found this tidbit of info you personally have shown interest in via the Ars article.
There's a USB Type-C port on the bottom that—unlike the OnePlus 2—supports USB 3.0 speeds.
So what's so special about this phone? Well aside from the specs which are pretty damn good and the price which is the same it's "the only cloud-first smartphone". What does that mean? Well, quoting from the Kickstarter page, "It gets smarter every day and makes running out of space history."
Basically this phone has cloud storage support built right into Android and the way it's setup is basically you have a set amount of internal storage, like you do on any other device, but you also have 100 GB of cloud storage. And I'm gonna quote directly from the Kickstarter page for this next bit on how that's awesome and why.
Robin intelligently adapts to your storage needs, and automatically optimizes the space on your phone when it sees you need it. By learning the apps you use and the space you need, Robin offloads the stuff you don't use to the cloud. So you can have everything you want (in the cloud), and just what you need (on your phone).

Robin backs up your apps and photos whenever you're connected to power and Wi-Fi. (These are the default setting to conserve power and data, but you can change them to fit your needs.) After you've been using it for a while and start running out of space, Robin intelligently removes apps and photos you haven't used in a while - even if you're offline. Robin knows they're already backed up safely. If you ever want an offloaded app or photo back, no problem. Just tap on it and we restore the full version right away. It's hassle free, the way everything should be.
I should add that this project launched just yesterday and they hit their funding goal (and then some!) before the day was out. They've been so blown away by the response that they have added their first stretch goal. If they hit $1 million everyone gets a quick charger with their order.

The project has 28 days left to receive funding and shipments of the phone to backers are expected to go out come January or February of 2016.
Now I know some people are hesitant to back anything on Kickstarter but this is one of the few projects I've seen where I'd do it with no hesitation whatsoever personally. The people behind this phone are ex-Google and HTC employees.
So yeah, as you can see from the screenshot above this isn't some no name company coming out with a device that seems way too good to be true and is being produced by people you've never heard of. This is something from people who know their shit to put things bluntly.
Huwei Watch is official and damn!
Images and video courtesy of Android Police
If you don't have 5 minutes to spare to watch the video to learn quite a bit about the device I'll just write out what you should know.
It has a 1.4" AMOLED display, which is notably lacking the "flat tire" found on the Moto 360. It has a resolution of 400x400, thus making it the most pixel dense watch available (short of the Samsung Gear S2, but don't even Google that one you don't want to know a damn thing about it and you should just trust me on that).
Body wise you'll be able to pick the watch up in three styles, stainless steel, black, and gold. Stanless steel being the based model and coming in three styles itself in regards to the the bands available. Said bands being available in leather, a mesh loop, or steel links.
Prices will start at $349 for the stainless steel leather model. Mesh loop adds $50 to that bringing the grand total to $399.
Those of you who prefer black devices, like yours truly, will have to settle for two harsh realities. The black version is only available with black steel links and it's another $50 on top of the previous price mentioned, so it'll set you back $449. But damn does it look nice.
And of course things only get crazier from there. A "rose gold with alligator texture leather band is $699" and a "rose gold with gold links is $799".
Image above found on Gizmodo's write-up of the watch
Charging is done via pogo plugs, which I'm totally cool with having used them before on the LG G Watch, and is done via a charging puck.
Beyond that not much else to write about. It's got the same Snapdragon 400, 512 MB of RAM, and 4 GB of internal storage as every other device before it.
Overall, it's definitely a looker. It's just the price tag that might give plenty of folks pause. Pre-orders for it for those who definitely are intrigued enough to buy start today and the watch will start shipping come September 17th.
EDIT. Pre-orders are officially live via Huawei, Amazon, and Best Buy's sites respectively!
ASUS ZenWatch 2 announced, available in October
The ZenWatch refresh is official and like the upcoming Moto 360 it comes in two sizes, both a 41 mm and 37 mm option. The displays for each respectively are 1.63" and 1.45". Same Snapdragon 400, 512 MB of RAM, 4 GB of internal storage, and everything else we've long been familiar as being put into any Android Wear device.
The battery is a 300mAh one and suppsedly gets 57 hours in ambient mode. So the only change this time around is just how long the watch can last on a single charge.
Various finishes will be available, although they've yet to be given. Additionally there will be three strap materials to choose from: rubber, leather, and steel. Naturally they'll be available in a variety of colors as well.
The watch will be available in Europe first before reaching American shores and at present prices are listed as being 149 and 169 Euros. Which to this day ever since having been announced I think of as Monopoly money.
Sony announces three new devices that make up the Z5 line for the year
So per the norm there is the usual Z5 and Z5 Compact, but this time around there is also a Z5 Premium. The latter being the "big" version.
All three phones sport a Snapdragon 810 processor, while the Z5 and Z5 Premium have 3 GB of RAM and the Compact makes do with 2 GB. All three devices support Quick Charge 2.0 compatibility, NFC, fingerprint reader (which sits on the side), and of course the ability to survive a dunking in water of up to 1.5 meters (about 5 feet for those who grew up under the Imperial system).
The phones will come in a variety of colors, with some being specific to each given model.
The Z5 and Z5 Compact will be available in both black and white. Additionally the Z5 will also be available in green and gold, while the Z5 Compact will be available in coral and yellow.
Meanwhile the Z5 Premim is going to keep it class in black, chrome, and gold.
The Z5 and Z5 compact will be available for purchase come October and the Z5 Premium come November.
Moto X Pure Edition and Moto 360 (2nd Gen.) are now up for pre-order
Moto X Pure Edition ($399.99)
Must. resist. urge. to. hit. "pre-order".
$500 clams. I'll have half of that next week. Which means come end of September I will either be ordering another Moto X or I'll be hanging onto my cash to pick up the next Nexus made by LG as soon as it's available for sale (which will likely be in October).
Moto 360 (2nd Gen.) (starts at $299.99)
Note that they two versions of the device, one designed for men (and their obviously bigger wrists) and one for women.
I can definitely hold off on the Moto 360 at the moment.
As for specs here they are.
OS
Android Wear
COMPATIBILITY
Works with Android and iPhone*

* Requires a phone running Android 4.3+ or iPhone 5, iPhone 5c, iPhone 5s, iPhone 6, iPhone 6 Plus with iOS 8.2+. Features may vary between Android and iOS platforms. (check compatibility at g.co/WearCheck)
DISPLAY
Backlit LCD
Corning® Gorilla® Glass 3
Mens 42mm and Womens: 1.37" (35mm), 263ppi (360 X 325)
Mens 46mm: 1.56" (40mm), 233ppi (360 X 330)
WATCH CASE DIMENSIONS
Mens:
46mm diameter by 11.4mm high 42mm diameter by 11.4mm high

Womens:
42mm diameter by 11.4mm high
BATTERY
Men's 42mm and Women's: 300mAh - Up to 1.5 days of mixed use with Ambient off. Up to a full day of mixed use with Ambient on.

Men's 46mm: 400mAh - Up to 2 days of mixed use with Ambient off. Up to a full day of mixed use with Ambient on.

Wireless charging with charging dock included
PROCESSOR
Qualcomm® SnapdragonTM 400 with 1.2 GHz quad-core CPU (APQ 8026) Adreno 305 with 450MHz GPU
MEMORY
4GB internal storage + 512MB RAM
CONNECTIVITY
Bluetooth® 4.0 Low Energy Wi-Fi 802.11 b/g
SENSORS
Accelerometer, Ambient Light Sensor, Gyroscope, Vibration/Haptics engine
HEART RATE
Optical heart rate monitor (PPG)
WATER RESISTANCE
IP67 dust and water resistant* - Not waterproof4
MICROPHONE
Dual digital mics
BANDS
Womens: Requires a 16mm band
EDIT. Someone turned the new Google logo GIF showcasing it into a boot animation.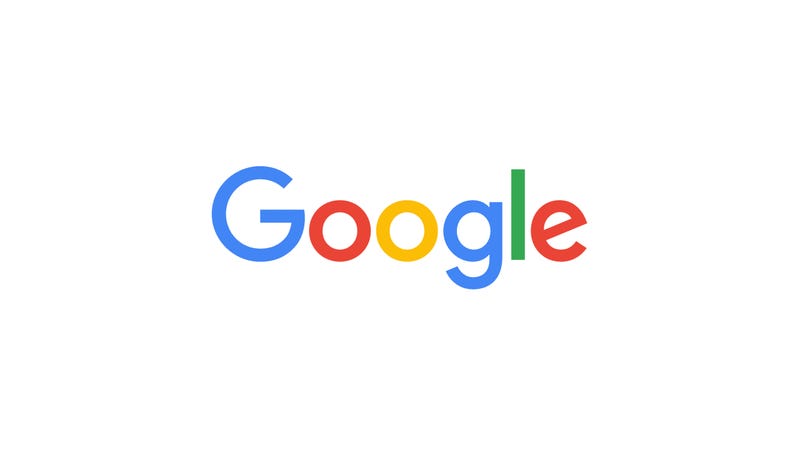 You can grab it here if so inclined. Keeping in mind you'll have to know what to do with the actual zip file that has it to use it, which means you need root. If you don't have that then you're out of luck.
And that's all I have for today.
It was a ridiculously busy morning and I did a ton of walking at both the office and a few other places outside the office and I feel freaking spent and have for like an hour now. I kind of just want to go to sleep.
Thoughts? Questions? Comments? Did I miss anything worth sharing?