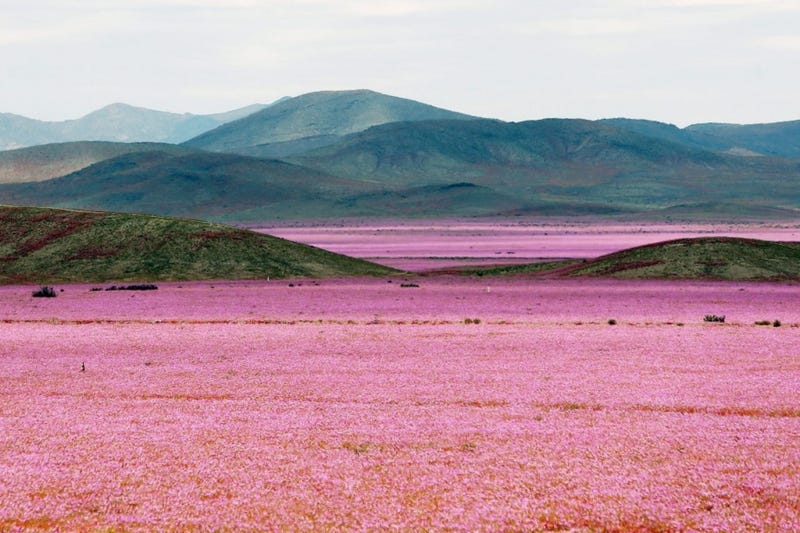 Pink, apparently.
Apparently the early onset of El Niño is bringing record amounts of rainfall to the Atacama Desert in Chile, allowing native mallow flowers to bloom.
Not all is good, however, as the Washington Post reports that the rain has also caused nine deaths in a single day.
Here are links to more photos from the Washington Post and Livescience.com.