So I was reading that article about that Megalodon mockumentary Discovery tried to pass as a true documentary, and it made me thought of how much I loved a good, well-done, mockumentary that acknowledged its nature. So I wanted to know, what's your favorite mockumentary?
My favorite is this one: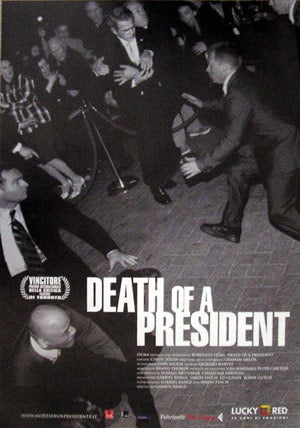 I liked it because it felt so much like one of those TV crime documentaries I see every week buried in some forgotten time slot. I really liked how detailed they got with the scenario and how much it felt like they were detailing something they assumed most people knew the basics of.
Also, I liked it because I saw it in its French dub, and it was dubbed the exact same way low-budget TV documentaries are dubbed - with the French track playing over the faded out original English track, with no effort made to fit the words with the lips movement. It's a poor way to dub something, but it's done in those documentaries because a) it's cheap and quick and b) it allows you to hear the original so it gives preserves the authenticity to the original documentary. Since it's never ever used in feature film, using it for this movie just added a layer of authenticity to the whole thing and made it harder for me to remind myself it's just a movie.
What's your favorite?