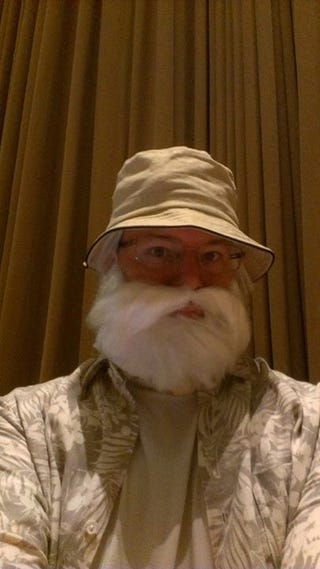 ...Dale doesn't approve.
And yes, before you say it, the beard was too much. And this was trimmed back from the original beard I purchased.
This was all part of the Walking Dead DJ/sound guy gig I did tonight at the Philly Museum of Art.
The cat playing the Governor was spot-on. This photo doesn't do him justice.
Here's another one of him and burlesque performer GiGi Holliday as Michonne
OH! And check out this awesome metal cover of the theme fromt he show! i got a lot of mileage out of this tonight!
And what the heck: post your Halloween costume photos! I'd love to see what you all have created this year!