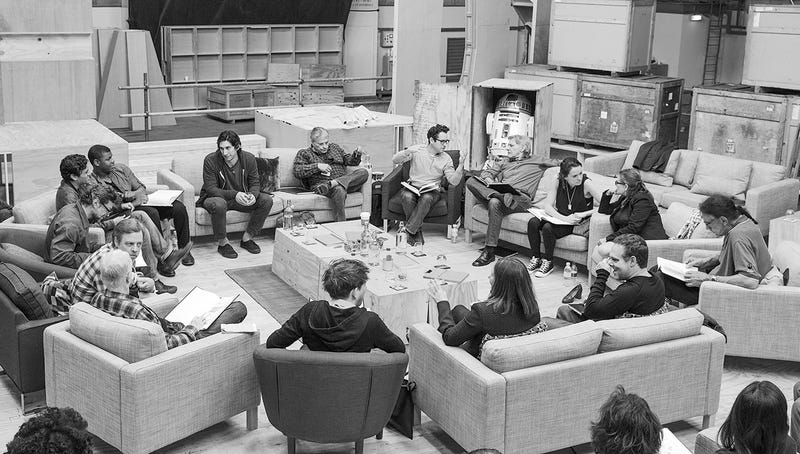 In case you missed it, the new Star Wars cast was announced today. While there were some surprises, most of the cast had previously been rumored, giving us all lots of time to speculate on who will be playing who. Now that's its official, we can get those speculations out in the open. Here are mine, ordered from most to least likely (in my humble opinion!)
Max Von Sydow: Darth Antonius
Von Sydow was one of the surprises of this cast announcement. A versatile veteran actor who's been in everything from The Exorcist & Ghostbusters II to The Seventh Seal. For Max I think we'll be looking more at his Ghostbusters role than The Exorcist. He seems the perfect choice for a new Sith Lord. Aging, sinister, compelling. He has plenty of experience in horror and playing the villain, and he has a perfect look for it.
Adam Driver: Darth Sackler
Adam is a fascinating choice. His role on Girls is a character I've never seen before on TV: Charismatic, selfish, emotional, tortured. He has a darkness to him that feels complex and compelling, both in his look and in his delivery. He would make an amazing apprentice to Darth Antonius, tortured by inner conflict, the hate that led him to the dark side. It is possible we would see this character's voyage from Jedi Knight to Lord of the Sith.
Domhnall Gleeson: Bill Skywalker
Not much to say here. We know this episode is supposed to fixate on the "next generation" of Star Wars kids. Dom seems like the typical choice for a protagonist. A fairly bland, blank slate. Either Luke's kid or his apprentice or both. The everyman hero for us.
Andy Serkis: A WOOKIE.
Think about it. Andy Serkis as a wookie.
Or, like a drone or something.
Oscar Isaac: Llewyn Solo
Oscar is older, good looking, charming, and roguish. His appearance in Drive (among others) shows his action chops, while his starring turn in Inside Llewyn Davis proves his ability to be a (somewhat) likeable rogue, just like his ma & pa. Plus I could easily see him as the offspring of Han and Leia.
John Boyega: Moses Calrissian
The name is probably unlikely. Just coz Lando is the only black character in the original cast and John is the only one this time round doesn't necessarily mean they're related... but they might be. Based on his role in the unbelievable Attack The Block, I see him as a kickass hero. He may be another Jedi. He also has great dramatic chops, so its possible that he's a character who (like his father) struggles with doing the right thing. He can easily play heroic and troubled, so we may see this character struggle with The Dark Side.
The Rest Of The Cast: Who Knows
Feel free to speculate below!