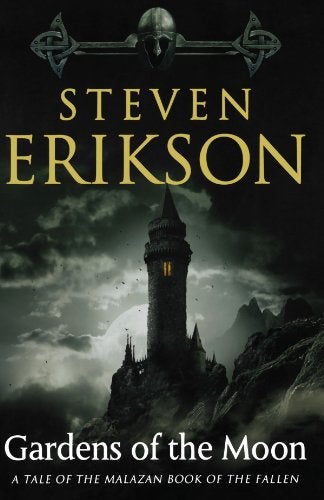 This was inspired by a post on io9 in which an argument was made against worldbuilding in fantasy that struck me as flimsy and alarmist to the extreme.
Now I'm not here to convince anyone that worldbuilding in fantasy is the most amazing thing ever and if you don't like it something is wrong with you. That's a stupid argument, as stupid as trying to convince everyone that does like worldbuilding that it is the worst thing ever and if you like it there is something wrong with you. What I'm trying to do here is just share my experience with worldbuilding and why I love it and think it can be a vital part of fiction.
First off, I believe every writer practices worldbuilding to some degree. Even nonfiction writers, as they strive to take you to a time and place that the reader may not have witnessed or only witnessed to news reports or some other second hand knowledge. They seek to recreate the environment to better help the reader understand the events that they are chronicling. Even M. John Harrison, mighty enemy of fantasy worldbuilding, worldbuilds. In Viriconium(which is amazing and I highly recommend), Harrison creates an amazing world that you feel and want to come back to, a world that is dying and immortal all at the same time. It's great worldbuilding even though you don't know the name of every kind of currency used or have a comprehensive map that details every part of the world. It's great worldbuilding because Harrison is a great writer. Full stop.
Now that's just my opinion, others may have a different definition of worldbuilding and that's okay. For me my love of worldbuilding goes back to the first time I picked up Eye of the World by Robert Jordan while I was in middle school. I had read Tolkien a year or so before, but I would not come to fully appreciate how vast Middle-Earth was until much later. Flipping through the glossary fired my imagination in a way that I'll never forget and I was hooked for life. Even when I abandoned the Wheel of Time series that feeling stuck with me and I read and continue to read as much fantasy as possible.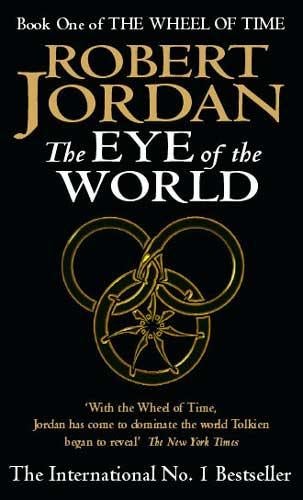 But it was still just stories to me. It was not until I started reading Steven Erikson's Malazan Book of the Fallen that I really began to see how powerful worldbuilding could be in the hands of someone who knew what they were doing. Now even by epic fantasy standards, the Malazan Book of the Fallen is a massive work and the worldbuilding is a nightmare if you follow the argument put forth by people like Puschak and Harrison. But for me, it did not close my eyes to the real world, it opened them.
Erikson rejects pretty much all of the medieval trappings of epic fantasy, especially with regards to gender, race, and class. And while he makes a few missteps here and there, for the most part he is overwhelmingly effective. Erikson took me to a world vastly different from my own and helped my question the binaries that so many people try to frame our existence in and that I accepted as established fact. The Malazan Book of the Fallen helped me on the path to realizing that our society is not bound by unbreakable scientific laws but are in fact constructions, built by humans that can be taken apart by humans. Nothing about our modern civilization is permanent or inevitable. And that is what worldbuilding in good writing did for me. It took me out of my reality but gave me the tools to examine the world that I live in and how it works. That not only helped me understand the actions of those around me better, but also helped me challenge my place in the world and what I'm supposed to be.
And I want to be clear that worldbuilding as part of a great story with no other value other than adding to the entertainment is fantastic too. Reading Brandon Sanderson's The Stormlight Archives feels like I'm a part of an epic event put on just for me. It feels impossibly vast without being overwhelming. And that feeling of being a part of something big and amazing is what draws me back to Epic Fantasy time and again. Even when it is just for fun, the trip always helps me make better sense of the vast and confusing world we live in. Instead of being a passive receiver of information as Puschak argues, reading epic fantasy has made me an even more active thinker and more capable of questioning the realities that we create for ourselves outside of fiction.
With authors like N.K. Jemisin and works like Kameron Hurley's Worldbreaker Saga and Ken Liu's Dandelion Dynasty, more great writers are using worldbuilding in modern epic fantasy to challenge our notions of what society is and can be, and how we view other societies. Hopefully these quality works will help others see that fantasy writers always have their fictional worlds in active dialogue with aspects of our real world. I'm hoping that my experience will be shared by others and we can move beyond casting epic fantasy and worldbuilding as the bogeyman in the closet of nerdism.