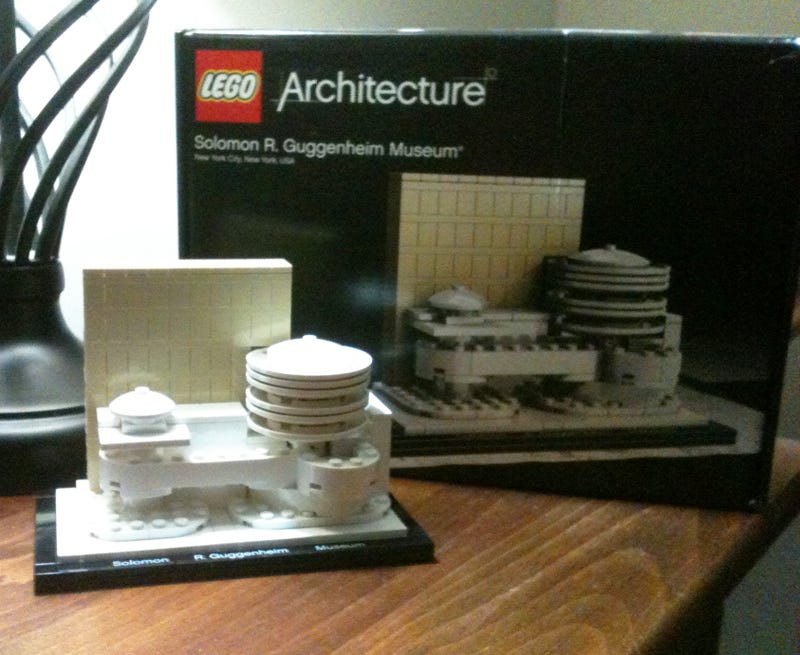 I stopped at B&N today to look for a book which they unfortunately did not have in stock. Not all was lost though, as I was drawn into the LEGO Architecture display.
Surprisingly this is the first LEGO Architecture set I've purchased. I've drooled over them in the store before, but had not purchased any up to this point. And I have to say it is awesome. First and foremost because it combines one of the passions of my childhood with one of the passions of my adulthood. And, man, did the sound of the bricks clinking in the box bring back memories.
As with every other LEGO set I've ever purchased in my life, the Guggenheim Museum set is well designed and sturdy. I'm a little disappointed in the size. At $40 the footprint is about the size of a dollar bill. And the set measures about 4" tall. But overall I'm incredibly happy. Now the only problem is that I'm going to want to add to the collection.